Mount & Blade Warband - E194 - Calradia Conquered (The End)
How to Conquer Calradia in Warband
Steps
Starting Out
Create a character.

Open up Warband and click "Start a new game". Now, you'll want to set up the specifics of your character. You can choose either male or female, but be warned: starting out as a female is more challenging and different than, say, being a male in Calradia.

A suggested character build you can use is as follows: Your father was a warrior, you were a steppe child, then a squire, and the reason for adventuring is revenge. This will lean you towards a more combat-based character, but those are personal skills which are more useful than party skills such as surgery, wound treatment, etc, because your companions can grant the bonuses.

Choose a starting location.Now, this requires a bit of thought: The Nords have sea raiders, the most elite unit types for bandits. The Sarranid Sultanate makes life easier because of how easily the troops gain experience, the Swadians are pretty overrun with bandits and the Khergits don't have better luck either. It's best to start at the Nords because you can actually acquire good trade deals and defeating sea raiders gives you some good loot.

Build your party.

Always accept the first quest the merchant gives you. It's easy money, really. Completing you will make you feel more at ease: you can recruit additional troops with the money.

The first thing you want to look for after completing that quest are the capital cities (held by rulers of the kingdoms). They always hold tournaments for a few days or so. Bet as much as you can and continue participating in as many events as it is possible. Not only does it increase gold, but also your renown: a variable essential further down the road.
Keep recruiting troops and engaging bandit parties (looters are easy prey even if they outnumber you two to one). Grab the items at least over 100 denars and sell them in the nearest market. Keep doing so until you reach the party size of at least 30 troops.

Make a name for yourself.

Do quests for the lords in your kingdom, and if you're thinking about joining them as a vassal in the future, do errands for the king. It'll really help later on as the more he likes you, the better the chances of him giving you fiefs are. You should, by now, think about hiring companions as well. Not only can they be used in combat, but outside it too: they're not expensive to hire, some of them even join you for free.

However, take a look at their skills: Is their intelligence high? Or are the combat skills higher? If you feel like he or she would be a good warrior, don't increase stats like charisma or intelligence when they level up: increase powerstrike, ironflesh, power draw, etc.
If the follower has high intelligence, make a division group for it: go into your party, click your companion, and if you look a bit to the left you'll see the division they're in (it's either infantry, cavalry, or archers). Click it and move them to "Unnamed" (whichever unnamed you prefer). Then rename the group to whatever you want, for example, "Medic", "Companions", "Bodyguards", and so on. Send the companions on missions to increase your right to rule.

Become a mercenary.

You should find bandits an easy prey at this point and their loot will become less and less valuable. You might want to visit a lord or two and ask if they have a task for you: chances are, he'll most likely say he is searching for a mercenary company.

Accept their offer; the income isn't that great, but it reduces the loss. Helping vassals in battles increases their relationships of you: look around for battles directed towards your favor.
Don't engage enemy lords by yourself; follow your allied vassal lords in battle with them if you're confident you'll win. More tournaments, more money. And money is what helps you maintain your party.

Build a steady income.Purchase lands and open enterprises from towns that have good relations with you. If you feel dishonorable, go raze down enemy villages: grab the loot and sell it, you should gain some good sum. Increase your prisoner management skills and ransom a prisoner or two. Should you be lucky enough to capture an enemy vassal, ransoming them will earn you big cash.

Become a vassal.

Your renown should be over by 100 now. Don't renew your mercenary contract: ask the king to become his vassal as soon as you can. He'll accept and give you the poorest fief available to him (a village located near the enemy borders most of the time).

Do visit your village, speak with the elder and do tasks for him. It's good to increase relations with your people. Plus, doing tasks increases the village's prosperity, resulting in more income.

Become a powerful force.

Go for quality, not quantity. A couple of Swadian Knights can take down legions of recruits.

Follow your king in battle (he always has good army size and will win most of the time, unless he's really outnumbered); it'll increase relations with him. Go on the military campaigns, take part in sieging castles and towns: it's rare to be awarded a fief if you didn't capture it by yourself, but with some factors (how the lords like you, the king's relation of you, the number of fiefs you have), you might secure the land for yourself.
Garrison low quality troops in your castles. When the enemy attacks and you're not there, the game runs a simulated battle and numbers matter more than the quality. Should you be present and help defend the castle, you'll have high quality troops in your party, which should be enough to defeat the opposition. Plus, if you lose lots of men, the garrison will have reserves: the troops you put there can be retaken back to aid you in your battles. Continue building party size and strength.

Make allies.Increase your honor; help villages fend off bandits by defending them and deny their rewards. High honor is important for founding a kingdom. Also do quests for the lords, it'll make recruiting them easier once you found a faction. Continue increasing income.

Get ready to start a kingdom.

A party size with the minimum of 80 (high-quality) troops should be enough to start a kingdom. There are multiple ways of doing so: helping a claimant to the throne and then abandoning them, only to take the captured fiefs for yourself. (Lose honor and relations). If the king denies you the right to grant you a fief, you can rebel against him.

The traditional and the best way is to renounce your oath, become a free (wo)man and choose which kingdom you wish to conquer. Once you're done thinking, attack a village party. (It'll decrease honor and the kingdom's relation of you).
Now you're declared enemy of that nation and can siege its fiefs. Look for opportunities: if the kingdom is war-torn, sometimes, if you're lucky enough, you'll find a newly-conquered castle or a town with a small garrison. (30-50 men). If that's not the case, think about your party's strength and either siege a town or a castle.
Forming a Kingdom
Defend your fief.

Every kingdom thinks of you a rogue now, you'll want to appoint a minister (preferably your companion). If your right to rule is low, consider a marriage. It increases the right to rule by 15. Recruit everyone you can around your fief and put them in the garrison. The faction from which you took the land will try its best to retake the fief.

Recruit a few nobles if you can. If you can't, then try to ambush the enemy lords and pick them off one by one. Defeating them makes them lose relations with the king, thus becoming easier to recruit.

Gather forces.If you have more than 3 fiefs, start looking for a noble to recruit everywhere. If your companion has a noble background, make them a vassal. Making a commoner one will upset every lord. Giving a companion a fief has its advantages: your follower will start with good relations and gather an army from whichever kingdom he or she is representing.

Conquer.Expansion via conquest: you'll need to get more lands to give out or keep for yourself. Recruiting lords is another case entirely: the best argument you should use is that the throne is rightfully yours (if right to rule high), the second best idea is to give them "ancient rights" of nobles, if neither works, try promising land. It works well for lords with greedy personalities. Each vassal has an unique personality, don't tell everyone a different thing or they will lose faith in you.

Think strategically.Five nobles are enough for a campaign: they should, at the very least, form an army of 200 including your party. That is enough to conquer any castle and might be enough to take major towns. Defeat enemy vassals and weaken their forces, then take their fiefs. Repeat the conquering process.

Make political decisions.If your faction has become strong enough, the enemy kingdom will offer you peace, which gives you right to rule. You should refuse as accepting will make them regain power and later on they shall declare war on you. Continue repeating steps 4 and 3.

Destroy the opposition.10 nobles should be enough to do the trick: eliminate the opposition once and for all. A grand campaign, that is the best course of action. Take the last of their cities and castles. End the campaign, let your lords roam. The vassals of the enemy kingdom will start running around the map, but they'll most likely not be able to take back the fiefs and will be suppressed by your allies. You can accept a peace treaty if they offer one when they hold no lands. If they don't, try sending your companion to offer one.

Manage the spoils of war.The kingdom will fall apart, the ruler shall leave the realm and the lords will join other kingdoms. Most likely they'll join yours. Keep a handful of fiefs empty to grant it to them so you keep a stable relationship with them. Peace will strengthen your forces. If provoked by another kingdom, go to war to avoid relation drops. Do not wage war without provocation.

Defeat other kingdoms.This will be easier since you now have a proper army and vassals at your side: eliminating a second faction will only add to your strength. Do try to send peace offers to factions if you're at war with more than one.

Enjoy being the conqueror of Calradia.Defeated all the kingdoms? Well, good job! You're a proper emperor/empress. You truly deserve praise for conquering Calradia as it is not an easy feat.
Video: Conquering Calradia
How to Conquer Calradia in Warband images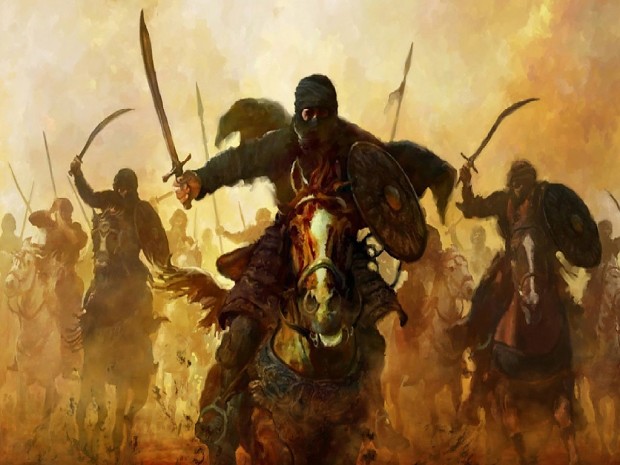 2019 year - How to Conquer Calradia in Warband pictures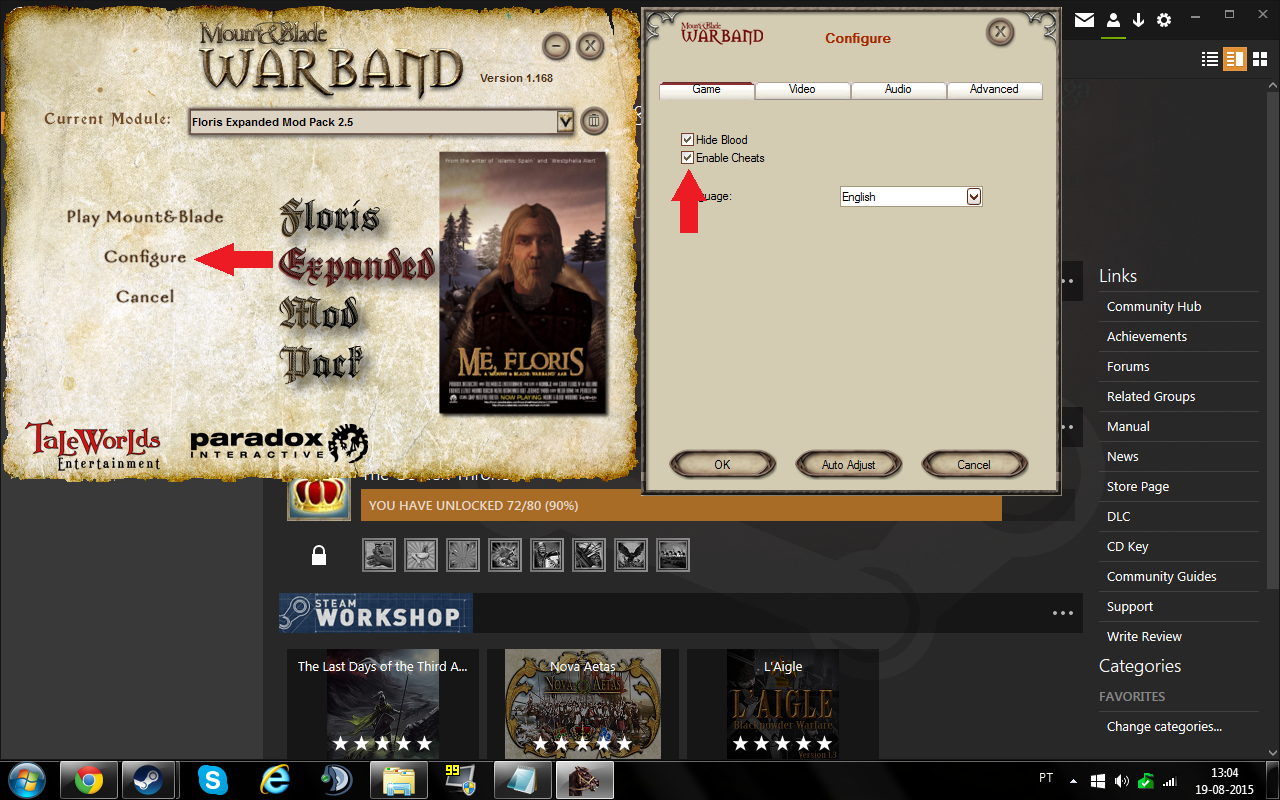 How to Conquer Calradia in Warband forecast photo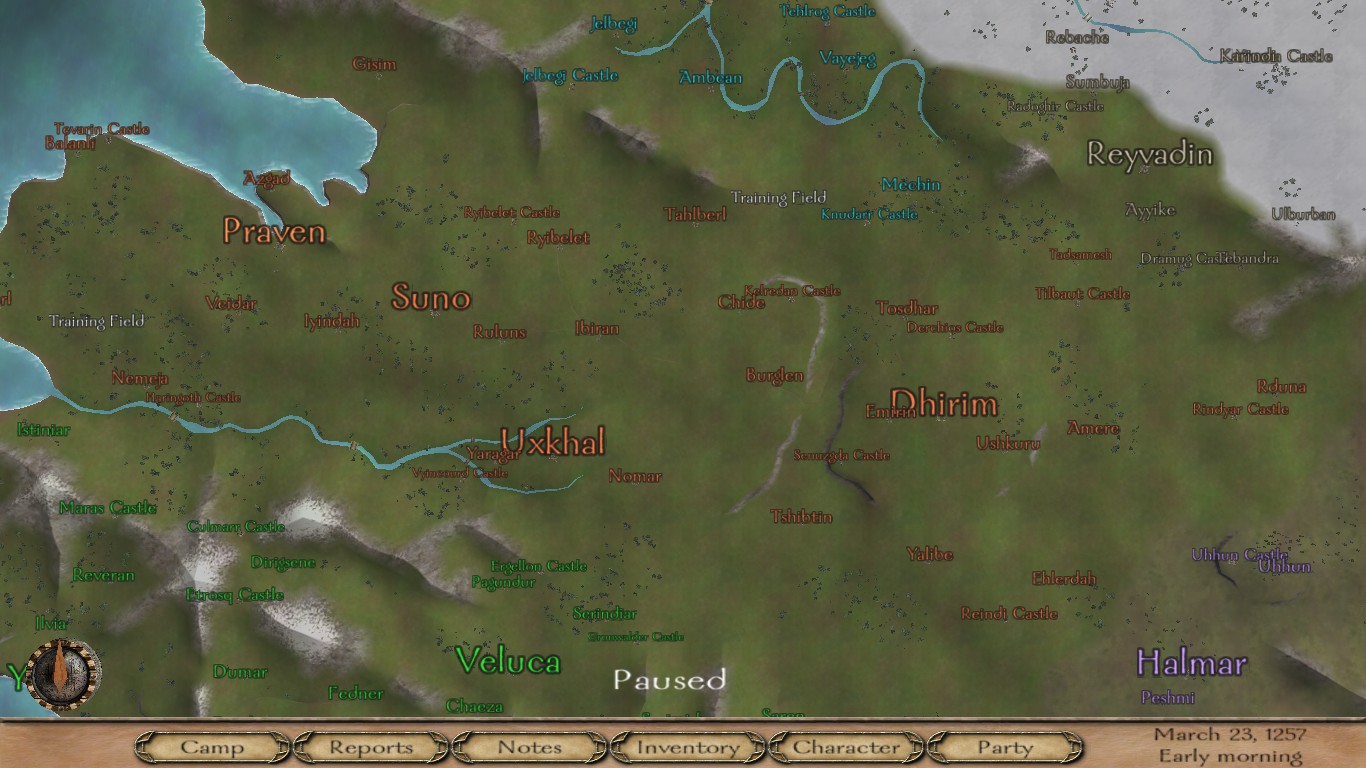 How to Conquer Calradia in Warband images
How to Conquer Calradia in Warband new pictures
foto How to Conquer Calradia in Warband
Watch How to Conquer Calradia in Warband video
Communication on this topic: How to Conquer Calradia in Warband, how-to-conquer-calradia-in-warband/ , how-to-conquer-calradia-in-warband/
Related News
Body Moisturizers to Defeat Annoying WinterDryness
5 Crappy Things You Have To Feel To Finally Get Over Your Divorce
Kylie Jenner's daughter Stormi already surpassed Beyoncé's Instagram record
The Most Popular Baby Names of the Next Decade Have Been Revealed
3 Things You Should Stop Wearing This Winter
How to Host a Skype Movie Party With Your Friends
40 St Christopher Tattoo Designs For Men – Manly Ink Ideas
High-Cholesterol Lowering Medications
Stripes: A Shopping and Styling Guide to the Most Reliable Print
15 Beauty Organization Ideas FromPinterest
How to Be a Total Boss Bitch
Why AMT is Still on the Table
The Ultimate Wedding Makeup Guide For Brown Eyes
Date: 09.12.2018, 21:05 / Views: 71283
---